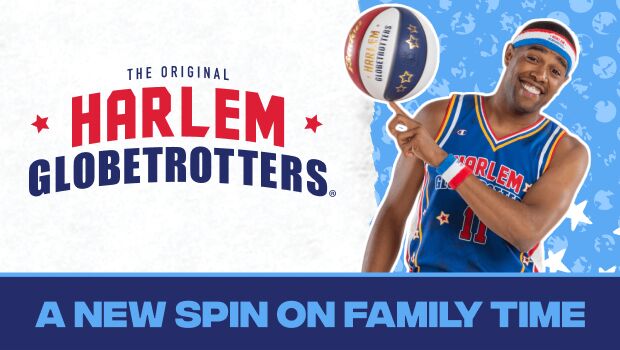 For years I have wanted to take Mary to a Harlem Globetrotters game and they are finally coming to our town this January! I can't wait for her to see them and have a bunch of fun!
All-New Harlem Globetrotters Pushing The Limits World Tour
This is more than a basketball game. It is more than a show. It is the one and only Harlem Globetrotters in an all-new, larger-than-life world tour. You'll be on your feet, out of your seat, laughing until it hurts and loving every moment.
The 5th Quarter - The game isn't over after the final shot! Meet your favorite Globetrotter courtside after the game to get an autograph and photo.
Don't miss out - get your tickets today and save SAVE 25% for ALL Harlem Globetrotters Games with promo code FUNFAM - https://www.harlemglobetrotters.com/world-tour/schedule.