I am part of the Homeschool Review Crew. All opinions are my own.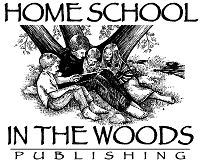 During school, I always loved history class. It was so much fun to learn about different eras of the past but mostly because of how the teachers conveyed it. When our teachers would make learning fun and exciting, history became almost like a trip back into time. But other teachers through the years just taught from books and usually lost the attention of the students.
The Industrial Revolution through the Great Depression
from the
Time Travelers Series
is a downloadable product so I quickly received an email with a link to download everything. It came in a ZIP file that I saved to the computer and when I started it up, it opened a new tab on my internet to the private page where you can access things you need. I didn't use the private page much because I had everything I needed right in the ZIP file though.
I do have to say that since I have Asperger's, maneuvering through the ZIP file was a bit hard for me. There were a lot of files in a lot of folders and it was hard for me to follow which one should come first and where they all need to go in a binder. When I print things from home, I personally prefer a large PDF file with every single page in complete order so I can just hit print and simply put it straight into a binder. But with the Time Travelers Series, you will need to devote some time and effort into organizing all the materials yourself.
Since Mary learns differently than others, I went through the lessons and their projects to see what would work for her. There were some projects that didn't work for us but some were a lot of fun like throwing a Depression era dinner! Of course I had to improvise on the recipes though because I am on a doctor restricted diet now.
Something else I did end up skipping was the coloring parts. Drawing works better for us so we usually draw instead. The beauty of this series is that you can improvise at your own discretion if your kids learn differently.
A lot of other bloggers have used this series as well and have raved about how it worked for their kids. In my personal opinion, I wish this could have been a set that I could have bought all the actual physical materials for already put together for me. It's hard when it all comes in a download and you have to put everything together yourself. Honestly, with my Aspergers, it's a bit overwhelming and I usually need some help in doing it. I think if they would offer a physical product package, I would happily pay the extra money to have them put it all together for me.
For all the projects and pages, you will need a LOT of ink to print all of them as well. There are games, projects, lessons, recipes, etc so if you don't have the money to be buying ink cartridges, I would see if you could have them sent to places like Staples.

The lessons themselves were fun to read and there were at least 3 projects to go along with each level so expect to devote some time to this each time you do a lesson. It's not something that is just going to be read and then move on to the next subject. I would say you will need about 2 hours a lesson for this series.
If your kids really like hands on learning, I would suggest checking out Home School in the Woods and all their products. Other than the Time Travelers Series, they also have
Lap-Paks
,
Project Passport
and even
A La Carte items
now if you don't want to buy an entire unit.
If you want to learn more about Home School in the Woods, please check out the other reviews below from the Homeschool Review Crew!