I participated in the NIOXIN Challenge blog program as a member of One2One Network. I received compensation but all opinions are my own.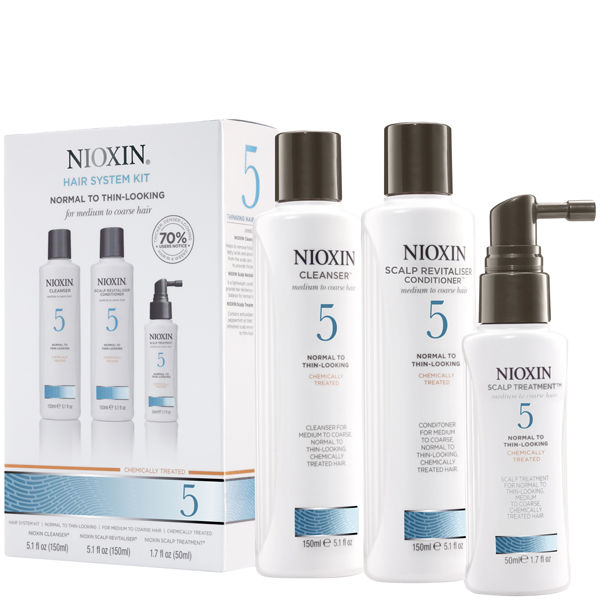 When I was growing up, I remember my aunt had thinning hair. She tried so many different things to try and get thick hair again but none of them ever worked for her. And I even remember making fun of her when I was young because she looked like she was going bald. Of course when the shoes turned on me, I wasn't too happy.
As a teenager and as a child, my hair was super thick. But then I got older and started taking thyroid medicines. And after years of that, my hair started getting thinner. I had never thought to try any hair products that would make my hair thicker, but when I was offered to try NIOXIN, I thought I would give it a try.

NIOXIN uses advanced technologies to deliver thicker, fuller, denser-looking hair. Their commitment to innovation, supported by 25 years of research, enables them to be able to help more than 3 out of 4 men and women in the U.S. who experienced thinning hair. NIOXIN's innovative solutions have gained industry recognition year after year. NIOXIN's advanced technologies provide real solutions for making the most of the hair you have, transforming the hair care industry and bringing hope and confidence to men and women and everywhere.
The results are remarkable and really can't lie. Before, my hair was stringy and brittle. It was also thinning. And after, my hair had more shine, luster and was thicker. Just from the two pictures, you can see a huge difference.
Using the kit was super easy too. I received System #5 for Normal to Thin Looking Hair. My hair isn't chemically treated either. Everything I needed was right in the box which included the cleanser, scalp therapy and scalp treatment. Using the kit once a day was very easy and I always did it right in the morning.
Do you have thinning hair and want to try something new? Then I encourage you to check out NIOXIN. You can also
click here
to see what kit would be best for your hair. I also encourage you to take the NIOXIN 30 day challenge and share your results on Facebook and Twitter with #NIOXINChallenge.
And enter below to win your own NIOXIN kit! You'll be able to pick the kit number that fits you best when you win!