This is a sponsored post written by me on behalf of Minute® Ready to Serve Rice.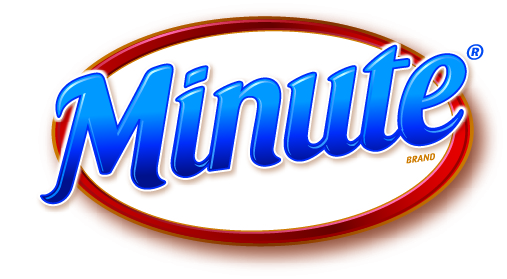 In my house, I love anything that involves easy cooking. I'm not a chef at all so when I have the chance to make something delicious, nutritious and easy, I jump on it! One thing I've learned over the years of being married is that shortcuts in the kitchen are a must. When you have a hungry family that just won't wait for something to boil, you need to work fast. And that's why I love
Minute® Ready to Serve Rice
. Minute® Ready to Serve Rice is an ideal portable solution for a quick mini-meal or snack because you can eat it on-the-go, straight from the cup. In just 60 seconds, you have fully cooked rice with nothing to add for any meal or snack. It's also available in many varieties including: Whole Grain options of Brown Rice, Brown & Wild Rice and Multi-Grain Medley, Jasmine Rice, White Rice, Chicken Rice Mix, Yellow Rice Mix, and Fried Rice Mix.
With being able to make rice so quickly and since rice helps fill you up faster, there are so many different options for a quick and easy dinner. So I wanted to share two fun dishes that you can make using
Minute® Ready to Serve Rice
.
Recipe #1: Chicken Stuffed with Asparagus and Cheese Served over Coconut Rice
Ingredients
boneless chicken breasts (usually one per person)
salt and pepper
asparagus spears, trimmed and cooked (two per piece of chicken)
cheddar cheese slices (two per piece of chicken)
onion powder
finely chopped bell pepper
thyme
paprika
Minute® Ready to Serve jasmine rice
1 can coconut milk
Directions
Preheat oven to 375. Grease a baking pan that fits the amount of chicken you need. Place each piece of chicken breast between two ziploc bags and pound with a meat mallet to get it 1/4 thick. Sprinkle with salt and pepper to taste. Put two asparagus spears in the center of the chicken and add two cheddar cheese slices on top. Roll the chicken to make a tight roll. Put the chicken rolled side down into the baking pan and sprinkle with onion powder, thyme, finely chopped bell pepper, paprika and thyme. Cook for about 30 minutes or until the pink is gone from inside the chicken.
To make the coconut rice, make your Minute® Ready to Serve jasmine rice in the microwave but instead of using water in the ready cup, use coconut milk to the fill line.
Recipe #2: Italian Style Stuffed Peppers
Ingredients
Bell peppers, seeded and tops removed
3 beaten eggs
3 cups spaghetti sauce
1 cup Minute® Ready to Serve white rice
1/4 cup chopped onion
1 teaspoon salt
1 teaspoon parsley
1 1/2 pounds ground beef
mozzarella cheese
Directions
Preheat oven to 350 degrees. Bring a saucepan full of water to boil and cook peppers for 5 minutes until soft. Rinse the peppers with cool water. Stir eggs, spaghetti sauce, rice, onion, salt and parsley in a bowl. Add ground beef until thoroughly mixed. Put peppers into a baking dish and fill them with the beef mixture. Top with mozzarella cheese. Cover with aluminum foil and bake for 60 minutes.
Overall there are so many options when you're cooking with Minute® Ready to Serve rice so I'm sure your family will love any of the easy dinner options you come up with!
What are some easy dinners using Minute® Ready to Serve rice have you made?