This is a sponsored post written by me on behalf VSP Direct.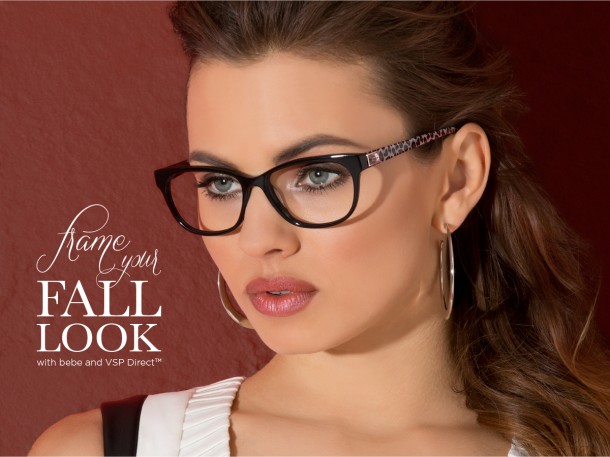 The first time I ever got glasses was when I was seven years old. After playing too many video games, I had pretty much damaged my eyes forever. And ever since then I wore glasses. When I was a kid, I hated wearing glasses because back then they only made dorky looking frames. So when I turned thirteen, I switched over to contacts for the first time. But by the time I got to high school, it was "cool" to wear fashionable glasses. So I donned a lovely pair of cheetah print glasses that were not only fashionable but really made my eyes pop.
Glasses have made a huge comeback and now they are even embraced by many women. Even as an adult, I liked to wear fashion glasses because they not only look great with certain outfits but they make you look smarter too.
If you're having trouble putting together outfits to go with glasses for fall, then check out these suggestions I made. They all feature the same pair of bebe glasses so you can see just how many ways you can switch up a look.
This gorgeous look makes me think of a lovely October party. I love the bold color of red added with the darkness of black so bebe glasses fit perfectly with this outfit.
This fun outfit also reminds me of October but for a darker evening. There's really nothing like lace combined with heels and diamonds.
This last outfit would be great for November, and even to wear to a holiday party. The subtleness of the black alongside the tan really makes for a great combination.
Did you know your eyewear is a fashion item that you can get insurance for? Including lenses and frames, designer glasses can cost hundreds of dollars.
VSP Direct
– the nation's only not-for-profit vision care company – has spent the better part of a decade developing high-quality, affordable individual plans that are now available in every state.
From VSP Direct, insurance benefits can be purchased directly to you, or as a gift to someone else with plans starting under $17 per month. VSP Direct individual insurance also gives you access to a large selection of frames from classic styles to trendy (including dozens of top brand names), so you can find one that fits your personality. I personally have VSP Direct insurance for myself and I couldn't be happier. For the price I pay per month, I have security knowing that my eyes are taken care of.
If you like the outfits I gave for inspiration, then you should also enter the
Facebook Pin It Promotion
. Right now if you repin your favorite outfit from the landing page, you'll be entered to win a year's worth of VSP Direct and a bebe outfit!
What was your favorite outfit from my above choices?
This is a sponsored post written by me on behalf VSP Direct.