This post may contain affiliate links

Even though Mary does Kindergarten curriculum at home, I like to do fun crafts with her that aren't too challenging. For fun time, I like Mary to just be herself and not try very hard. Recently we were able to check out
The Homegrown Preschooler
from
Gryphon House
and I was sad to see that it was more like a learning book for parents than a fun book for kids.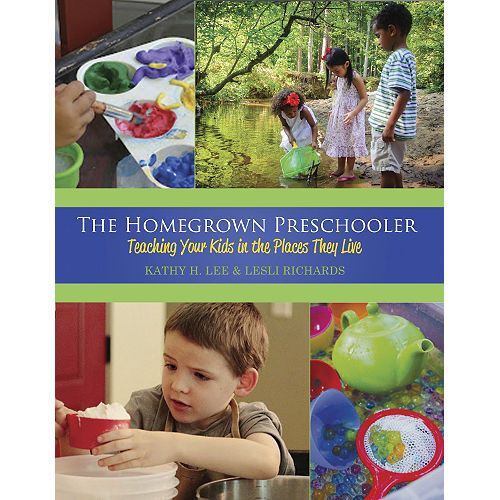 When I first heard about this book, it sounded like a great book that would be filled with all kinds of ideas to use with your preschoolers. But honestly after reading through it, I could have easily found the same stuff online and on Pinterest.
I did manage to try out a few of the activities with Mary during arts and crafts time, but Mary just wasn't interested in them so I ended up passing on this book. As a home-school teacher, I look for material that is not only interesting to Mary but to me as well. I don't like teachers manuals that are long and way too in-depth, and since this was more like bathroom reading to me, I couldn't even finish the entire book.
If you're willing though to take a chance on this book, it retails for $29.95.