I am a member of the Schoolhouse Review Crew. All opinions are my own.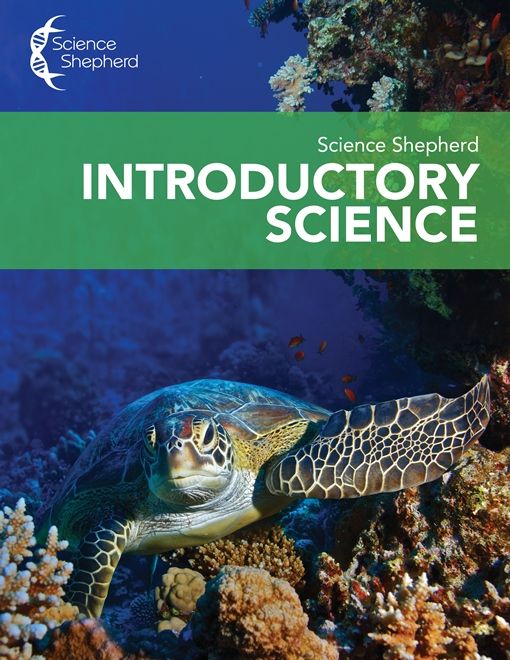 In elementary school, science was always my favorite subject. It was so much fun learning about animals and the earth. Plus it helped that I went to a private Christian school too so we always learned about God. So when I got married and had Mary, I decided that I would homeschool her so she could learn about God and our beliefs. And that's why I was super excited to be able to review
Introductory Science
from
Science Shepherd
. Science Shepherd Introductory Science is a complete science curriculum for ages 6-11. Since Mary is 8, we chose level A to start. Level A is for age 6-8 and Level B is for 9-11. I know that Mary was right on the end part of Level A, but I figured since it was a new curriculum for her, it would be best to start out simple for her.
Introductory Science is an amazing curriculum for kids because it's not just one subject like biology or geology. It combines creation, geology, biology, astronomy, oceanography, meteorology and more! What I love is that it starts with learning about God with the creation part. What better way to start a science curriculum than with God since He is the beginning!
Using Introductory Science is super easy too. Each day you watch a video online that is about 2-5 minutes long. After watching the video, you go to the student workbook and answer the questions for that day. Usually there are about 3-5 questions per day to answer and they aren't super hard. You also have access to the online videos for 12 months too.
The entire course is divided into 35 weeks and you can do it on your own pace. For instance, Mary loved it so much that we did an entire week in one day. She was so enthralled about her new science curriculum that I didn't want her to stop. I encouraged her to finish her week because she was enjoying it so much.
Using Introductory Science would be a daily thing since it's an entire science curriculum. Inside the student workbook pages there are also optional activities that you can do too. There's also fun little puzzles too that the kids can enjoy from what they learned. Normally Mary doesn't like wordsearches but with Introductory Science, she actually did them without me having to ask. That's a huge step forward to me.
The optional activities include experiments that can be done at home with minimal items needed or even simple things like making animals from clay. Overall the entire curriculum is very fun to use.
Since each day consists of a video lesson that is about 2-5 minutes long and then answering 3-5 questions in the book, science isn't taking up a lot of time. But what I like to do is expand on what we learned with books from the library too. So the first week was about creation. You can go to the library and get books on creation and maybe even learn about each day individually like learning about different plants, sea animals, etc.
Overall Introductory Science from Science Shepherd isn't very time consuming so if you're looking for a fun science program for elementary aged children, I suggest it.