I am a Lake Placid Ambassador. All opinions are my own.
Ever since I can remember, Mary has been a snow baby. When winter comes around, she anxiously stands by the front door and watches when we have a snow forecast. And when it finally does start snowing, she pulls everyone outside, including the animals, to play with her.
Of course living in the south, it doesn't snow as often as she would like so when we go away for winter trips, we try to plan places where it's possible it could snow. So of course I'm always looking for some fun winter retreats to go on. And
Lake Placid
is one that I would love to have her experience!
The site of the 1980 Olympic Winter Games, is America's first winter resort located in the Adirondack Mountains in Essex County, New York. Of course since I grew up in New York, I might be predjudice in saying that this place is gorgeous! It's the premier natural setting for hiking, boating, ice-skating, snow-shoeing, fishing, cycling, hunting, skiing, & mountaineering enthusiasts on the East Coast. And it really is a winter wonderland on earth.
Lake Placid also truly has something for everyone to do there as well. There are a multitude of things to do in this lovely vacation spot and it would be hard for even the pickiest person to not find something they enjoyed!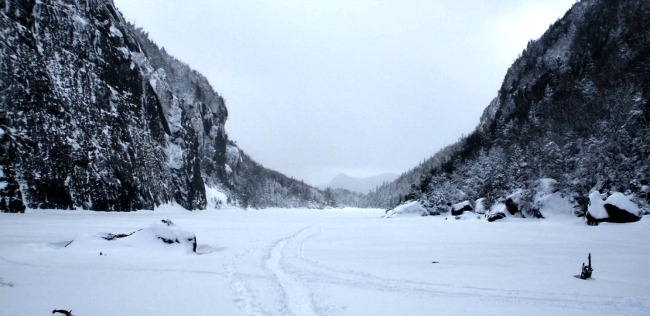 Lake Placid is actually around 300 miles from New York City so it wouldn't have been too far from where my family lived. I bet if my family had known about this little gem, we would have been there all the time!
So what are some things I would do while on vacation there? My perfect winter vacation wouldn't be complete without a horse drawn sleigh ride. Although I will never physically get on a horse again in my life, a sleigh ride is always a sweet memory to me. My father and I used to take carriage rides in the downtown of our city growing up. It would always be cold outside and we would have a blanket and hot cocoa as we went around looking at all the lights.
Another fun activity would be to snowshoe through the trails. I love discovering nature and this looks like it would be a fun and safe activity for all of the family to do together. Plus it would be a great homeschool lesson!
Would you like to win a
getaway for Lake Placid
? It includes the following for your winter retreat:
- A 2-night stay at the Best Western Adirondack Inn for two people
- Dinner at the local restaurant, Smoke Signals
- A day pass for two at the Olympic Sports Complex Cross Country Center
You can enter the giveaway right on the main site so make sure to head on over if you want to be a part of their
Fun in the Snow promotion
! The contest ends January 31, 2015 so you better hurry!