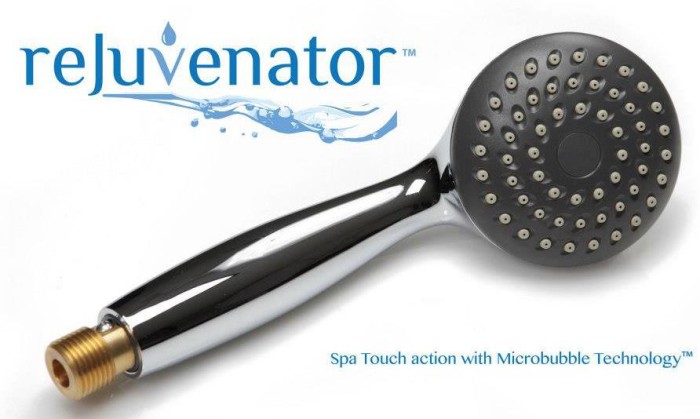 We moved into our new house about 3 months ago and something I missed was my old shower head. It came with the house so I couldn't take it, but that thing was amazing. It had a strong spray to it and really made you feel relaxed when you took a shower.
Then we got our new house but the shower head was really old. And instead of enjoying taking a shower, I would rush to get out because I hated the shower head so much
So when I was asked to review the Rejuvenator Shower Head, I was intrigued. I wanted something that was going to make taking a shower relaxing again.
When it came, it was packaged up with directions and the first thought that went through my mind was, 'Great, I need a plumber." Seriously though, my husband can't fix things at all so I was worried if he took our shower head off, he would know how to get the new one on. But this was super simple with him only needing to screw off the old one and connect the new one.
My husband had this put together in about 5 minutes and then it was time for me to test it. When I first stepped in the shower, the water had a soft spray to it, but it was a powerful soft spray if that makes sense. Like it didn't hurt you if the water hit the same place for a long time. And the water made you feel really clean too. Like a deep down clean which was nice.
Overall it has really made taking a shower relaxing again and now I find myself standing in there just to chill out for the day.