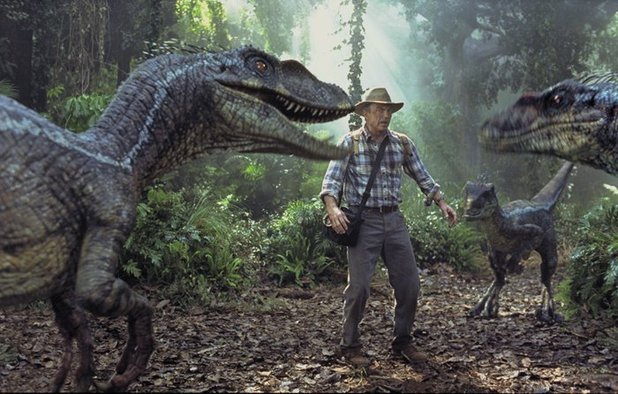 There are many movies filmed about dinosaurs but not all of them can be named as a masterpiece of the cinema. In this article are gathered the best 5 movies about dinosaurs of all times. Let's start from the old good films.
Godzilla.
The storyline shows the story of Godzilla, a huge monster mutated by nuclear radiation which damages Japan and brings back again the horrors of WWII's nuclear destruction to the country which experienced it at first hand. It was the very first of numerous Kaiju movies released in Japan.
The Reptile
. Harry and his wife Valerie buy a house in a small village after Harry's brother dies under mysterious conditions, and the main character is ready to investigate the death very seriously. Harry notices that there have been more mysterious deaths in this village than he thought. This movie was shot in the 60's and it is filled with a lot of screaming done by the actresses. Special effects may seem a little funny but this movie will really capture your attention.
When Dinosaurs ruled the Earth.
This motion picture was set in a false past, where human beings were forced to exist along with dinosaurs. A small human tribe is trying to survive and gives sacrifices for their idolize gods in return for protection from the gigantic reptile. This movie was nominated for Oscar for its visual effects.
Jurassic Park.
This film was directed by Steven Spielberg and the script written by Michael Crichton. By using new technological progress, this movie was a masterpiece of the 20th century for its special effects. The story happens on fictional Isla Nublar, where a billionaire and a team of genetic scientists created a wild park full of cloned dinosaurs. For dinosaurs' movies in Hollywood, the time is divided into two parts, before Jurassic Park, and after Jurassic Park. This movie won more than 20 awards, the bigger part for its effects.
Jurassic Park II: The Lost World.
After the events of Jurassic Park, dinosaurs survived and were allowed to walk free on a deserted island. During these four years the billionaire John Hammond loses his company and now it belongs to his nephew Peter. He gathers a team which will bring the dinosaurs back to their first habitat area. John wants to fix his past mistakes and organize his own expedition. This film was a great box office success and the original books were getting more and more popular. Steven Spielberg himself and fans were almost begging the scriptwriter Michael Crichton to write a new script for a sequel novel.
Walking with dinosaurs.
This new 3D film has all chances to get into the top list of dinosaurs movies. It offers new dinosaurs species, 3D effects, colourful landscapes and, of course, an interesting storyline. The line tells a story of Patchi, Scowler and Juniper, three baby Pachyrhinosaurus, how they live and enjoy their childhood during the Late Cretaceous period. It shows how they grow up from careless baby dinosaurs into adults ready to protect their family and herd. One of these little dinosaurs becomes a hero and owns a respect from the herd.
Walking with dinosaurs
movie is really a great present for the Christmas holidays. Get ready for a breath-taking and risky adventure!