"Crowdtap gave me product samples and asked for my opinion. I will also receive compensation as a thank you for sharing my opinion on my blog."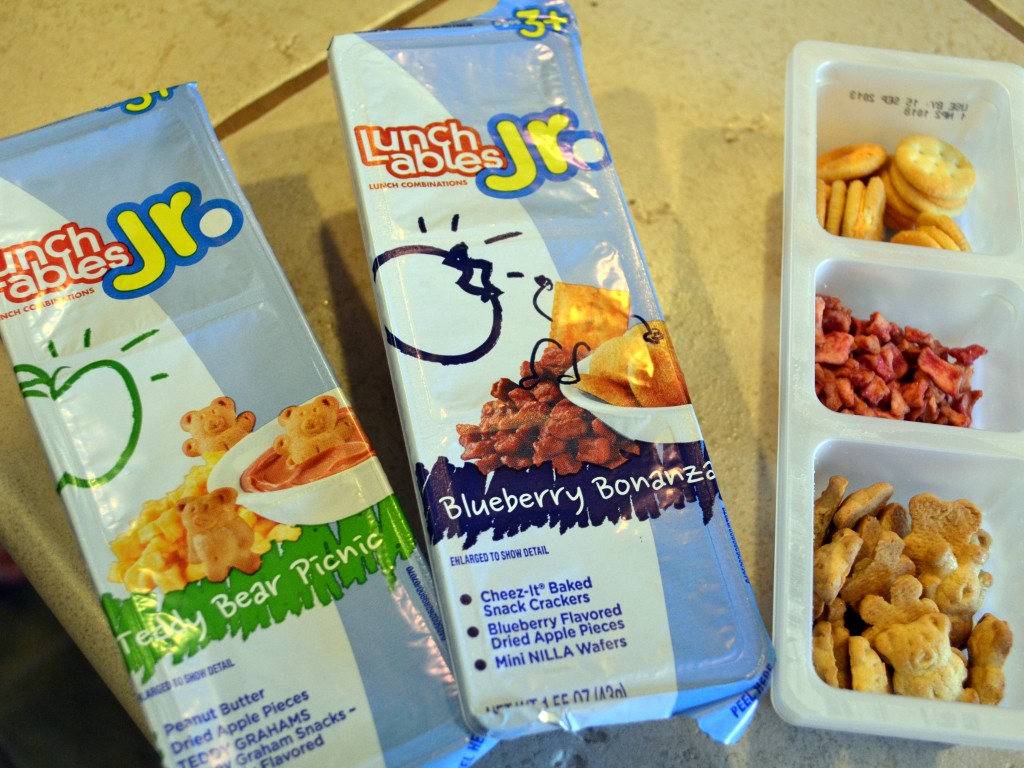 I vividly remember when I was a little girl that I would go grocery shopping with my mom. As most of my readers know, my mom couldn't cook and never really tried so most of my snacks were quick meals or microwaved foods. And one of my favorite lunch snacks was LUNCHABLES. They were delicious and I could put them together any way I wanted too at the lunch table at school.
But I also remember that I didn't start eating Lunchables until I was a little bit older because I had a very small mouth. Little kids just can't eat bigger foods like crackers with turkey and cheese piled on! So when LUNCHABLES recently released LUNCHABLES Jr, I was totally impressed and wanted to check them out!
This was the Ants on a Log from LUNCHABLES Jr and it was Mary's favorite. I really loved how the LUNCHABLES Jr were perfect sized for tiny hands too! And just look how fun snacking can be with these!
Also, being the home-school mom I am, I decided to make meal time into learning time too! And with LUNCHABLES Jr, math becomes too much fun!
As you can tell, Mary really enjoyed her snacks and her math lesson. Since she's already learning a lot of math right now, she had a lot of fun learning and then eating her snack!
And I can safely say that the Ants on a Log didn't last long at all! Mary loved them and how easy they were to eat with her mini hands!
So my overall thoughts on LUNCHABLES Jr? I think they are adorable snacks for kids, plus I love that they make learning fun. And they are super easy to travel with on to go so I know I'll be buying these more often!